Superior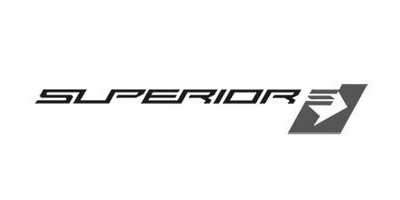 Elmy Cycles is a proud stockist of Dutch Brand "Superior Bikes" a producer of high end Quality Road and Mountain Bikes. Part of the BFI Group they produce "Superior" high end bikes, "STR" Value Bikes, "Rock Machine" Mountainbikes and "Frappe" Leisure Bikes.
BIKE FUN International s.r.o. (BFI) is a young company which specializes in production and sales of bicycles and bicycle components. The BFI was established in 2002.

The company is 100% owned by a group of Dutch investors and focuses on the production of all types of bikes including mountain bikes, trekking, cross, road and kids bikes in different model lines. The production range also includes high-end models such as full suspension and carbon bikes.

Since the beginning the BIKE FUN International Ltd. has produced bikes under its own brand SUPERIOR, which is a symbol for high-quality, modern design and premium components.

In August 2008 BIKE FUN International Ltd. introduced a new brand STR, which offers economy, yet good quality bikes designed for different segments compared to the rather premium image of the brand SUPERIOR.

At the end of July 2009 BIKE FUN International Ltd. bought the global brand - ROCK MACHINE, which is most famous for its downhill and mountain bikes.

In 2010 the BFI began cooperation with the ŠKODA AUTO, a.s. company with headquarters in Mladá Boleslav. BIKE FUN International Ltd. is now a producer of a special SUPERIOR model line in the design of ŠKODA AUTO.

For the season 2015 we announced our new brand Frappé for Life Style bicycles.

If you can't find the items you are looking for within our main site, you should be able to view the complete range from Superior by visiting their own website: (although please be aware that not all products may be available within the UK)
VISIT
Superior Website