Ridley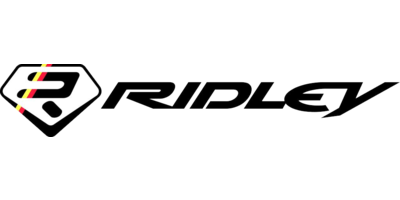 Ridley is based in Flanders, Belgium - the heartland of cycling.
Elmy Cycles has been a Key UK Ridley Dealer for over 20 Years now, ever since their first launch to the UK Market.
We have used Ridley Custom bikes for our own Team for many years and it is now one of our most popular brands for Custom Bike Builds using some of their world class frameset options.
Take a look on the Ridley site for the Ridley Custom paint configurator to really create something special.

WE ARE RIDLEY
Ridley is based in Flanders, Belgium - the heartland of cycling. Home to some of the most spectacular events such as Tour of Flanders and Gent-Wevelgem. It is here where kids master the cobblestones by the age of five. While Sundays are reserved for watching the races on TV, or lining the local streets to cheer on their favourite cyclists as they zoom by.

At Ridley, each one of our employees has cycling coursing through their veins. We live and breathe the sport. This passion is in fact the driving force behind the creation of every one of our Ridley bikes. Designed, meticulously painted and assembled here in Flanders. This is something you'll feel in every pedal stroke while you take your Ridley out on your Sunday group ride, up that arduous mountain, or alongside the canal on your way to nailing that personal record.

We are Belgium
We are Belgian Tough
We are #BeTOUGH
If you can't find the items you are looking for within our main site, you should be able to view the complete range from Ridley by visiting their own website: (although please be aware that not all products may be available within the UK)
VISIT
Ridley Website